Mortgage Architects: Infographic Post Series
I wrote a series of infographic-heavy posts offering easy-to-understand tips for anyone who has a mortgage or is looking at getting one. I also wrote complimentary news articles and features for consumers looking for a mortgage. This is a particularly popular post about getting mortgage free, faster!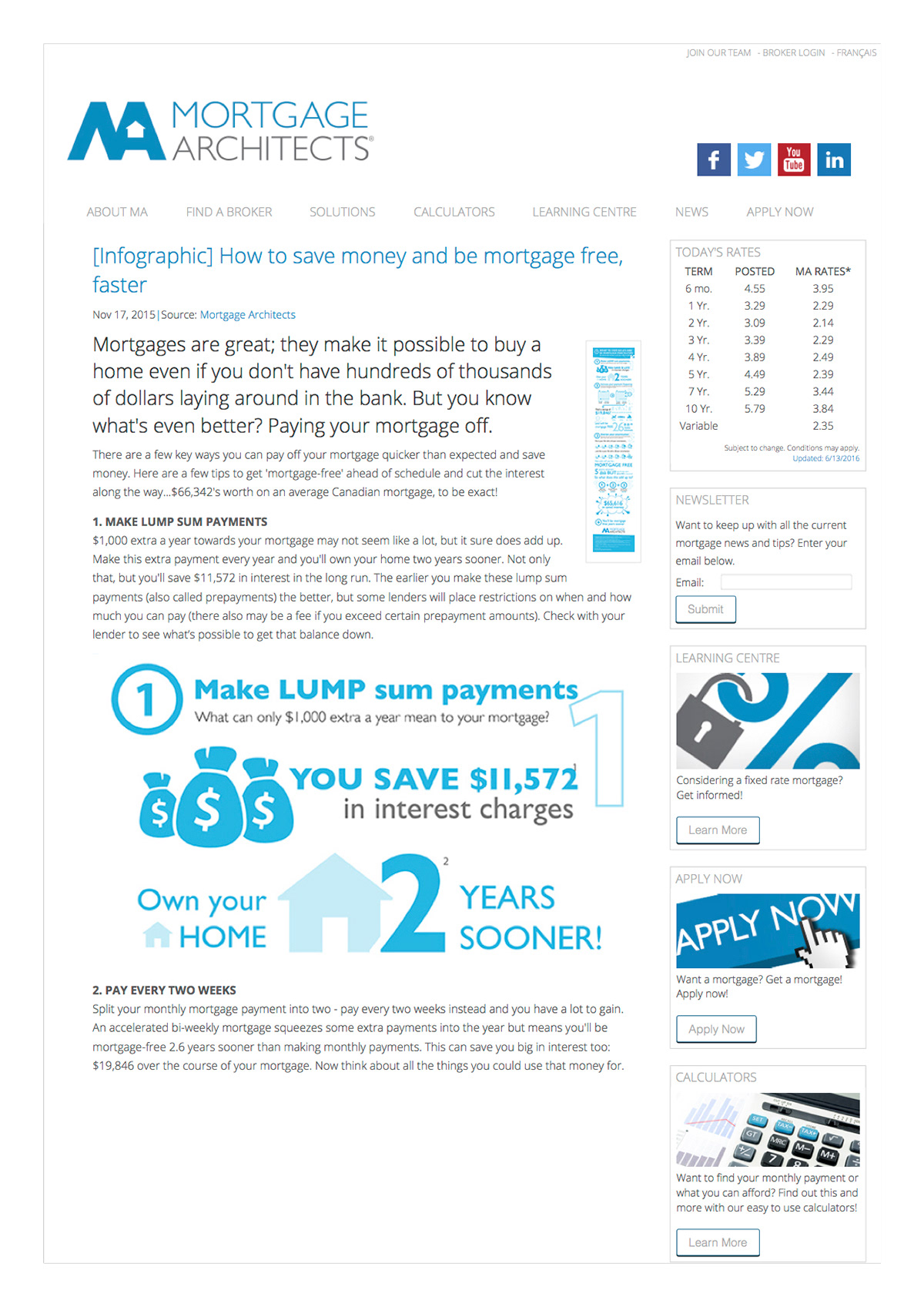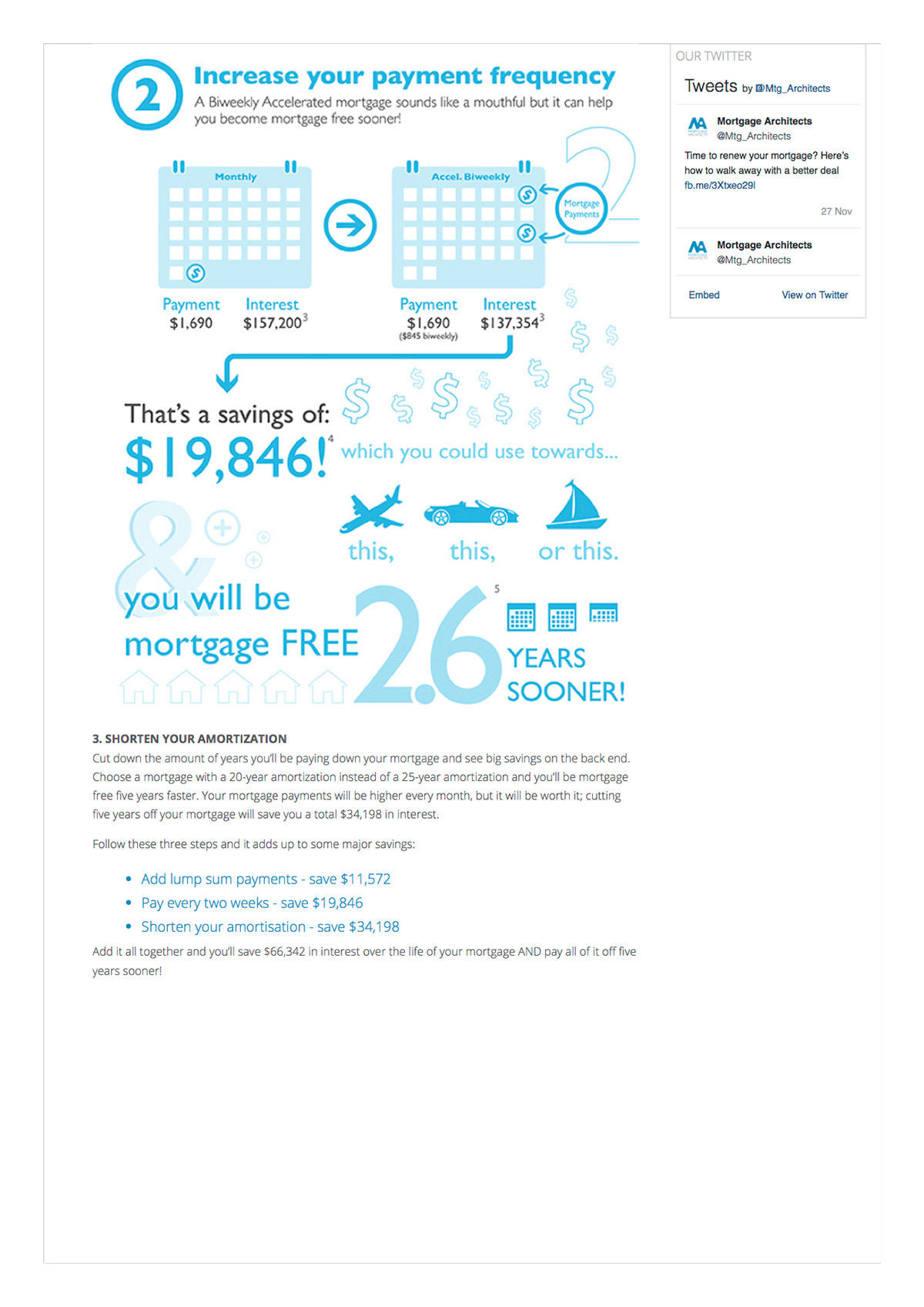 I wrote and produced more than a dozen articles for Mortgage Architects, now available at mortgagearchitects.ca/news
.