Kanetix.ca: News Articles
I write, research, and edit news articles for Kanetix.ca's blog, featuring topical content on consumer and insurance-related issues. I source images and promote the posts on social media. I also follow developments of the ride-sharing app Uber to keep the blog's readers updated.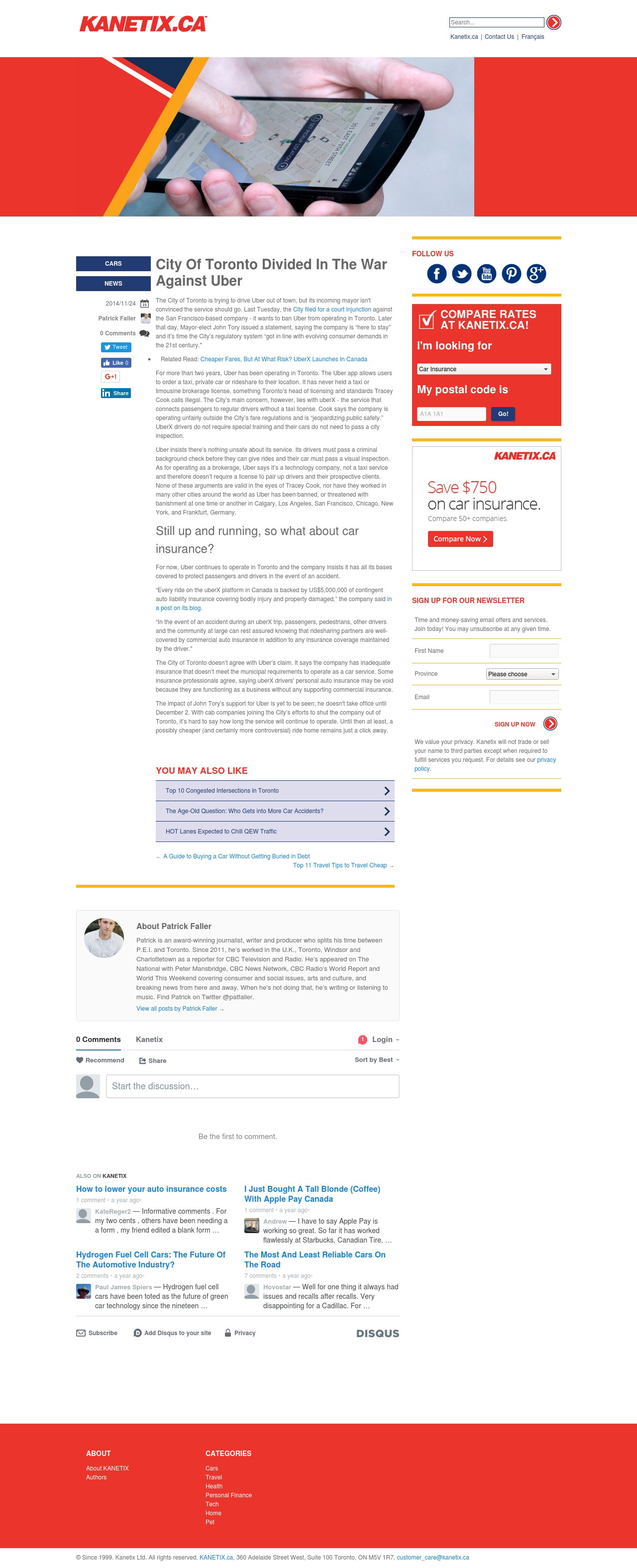 I've produced dozens of news articles and features for Kanetix and its affiliates, and more are available at kanetix.ca/blog.