FITC 2017 Conference: PR & Media Coordination
I managed the PR for Canada's largest tech and design conference, generating media lists, writing/sending monthly press releases (using Mailchimp), handling all media requests, advising on strategy, and facilitating wire service for several press releases. I was onsite for the conference, coordinating interviews and using social media to create and facilitate content, putting FITC in the best possible light.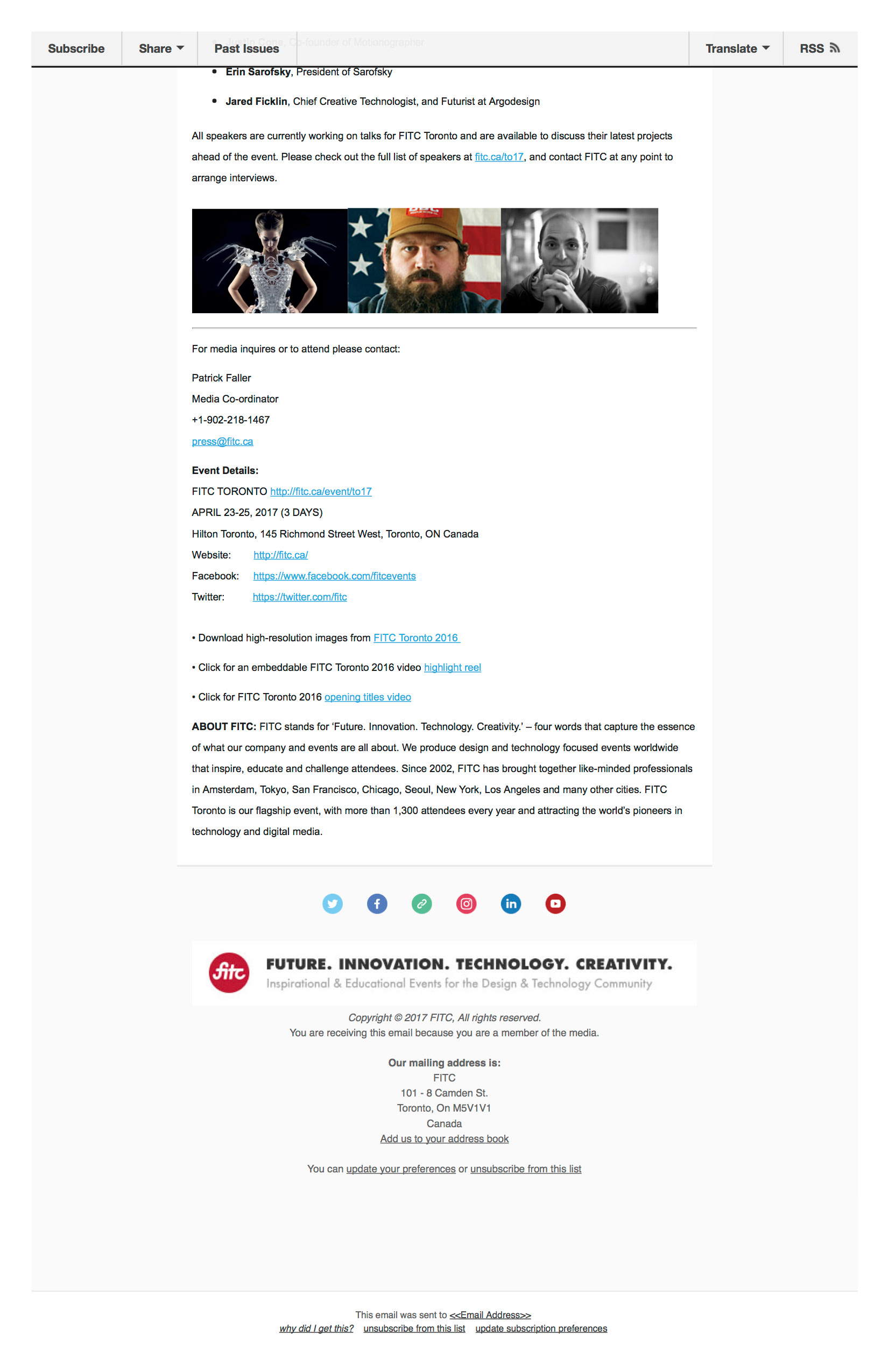 More details about FITC Toronto, and the media campaign I'm running, can be found on their website at FITC.ca/Toronto. The conference takes place April 23-25, 2017.