Canadian Media Fund: PEI Filmmakers Feature Article
I wrote, interviewed, and produced this piece of original journalism for the Canadian Media Fund's 'Trends' blog, looking at filmmakers on Prince Edward Island, Canada. We incorporated their films, photos, and stories to show how they are making great productions despite challenging conditions.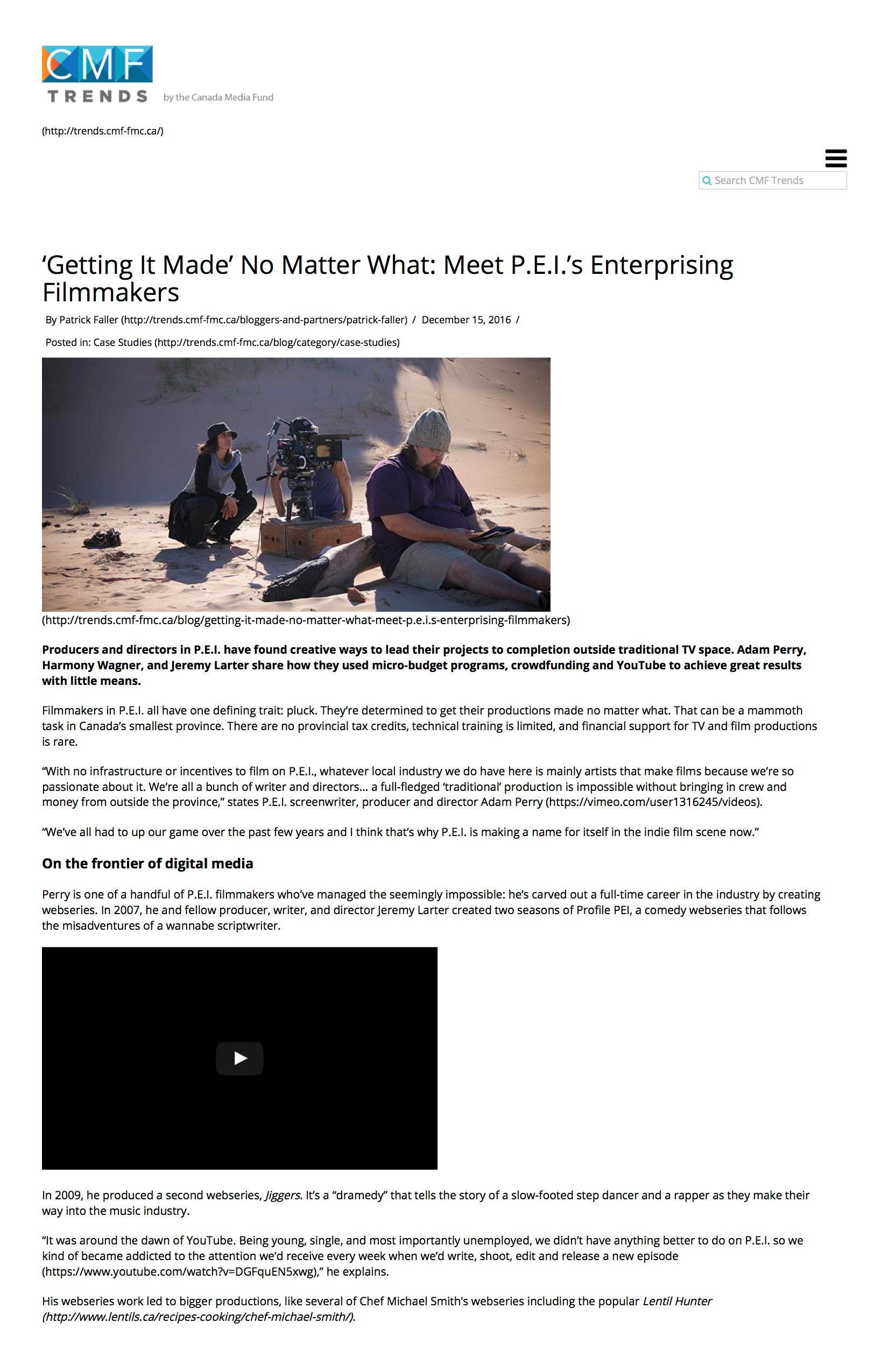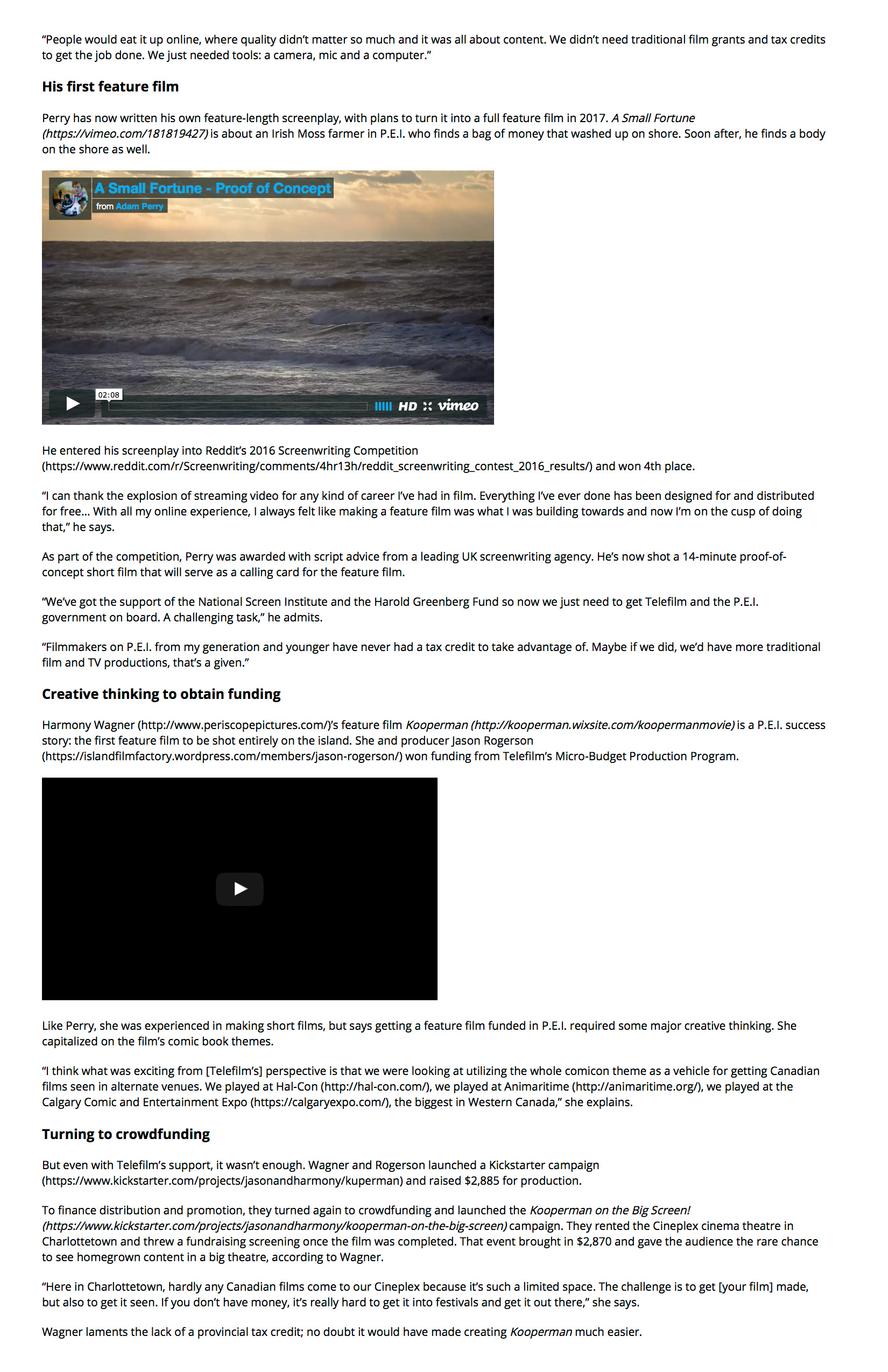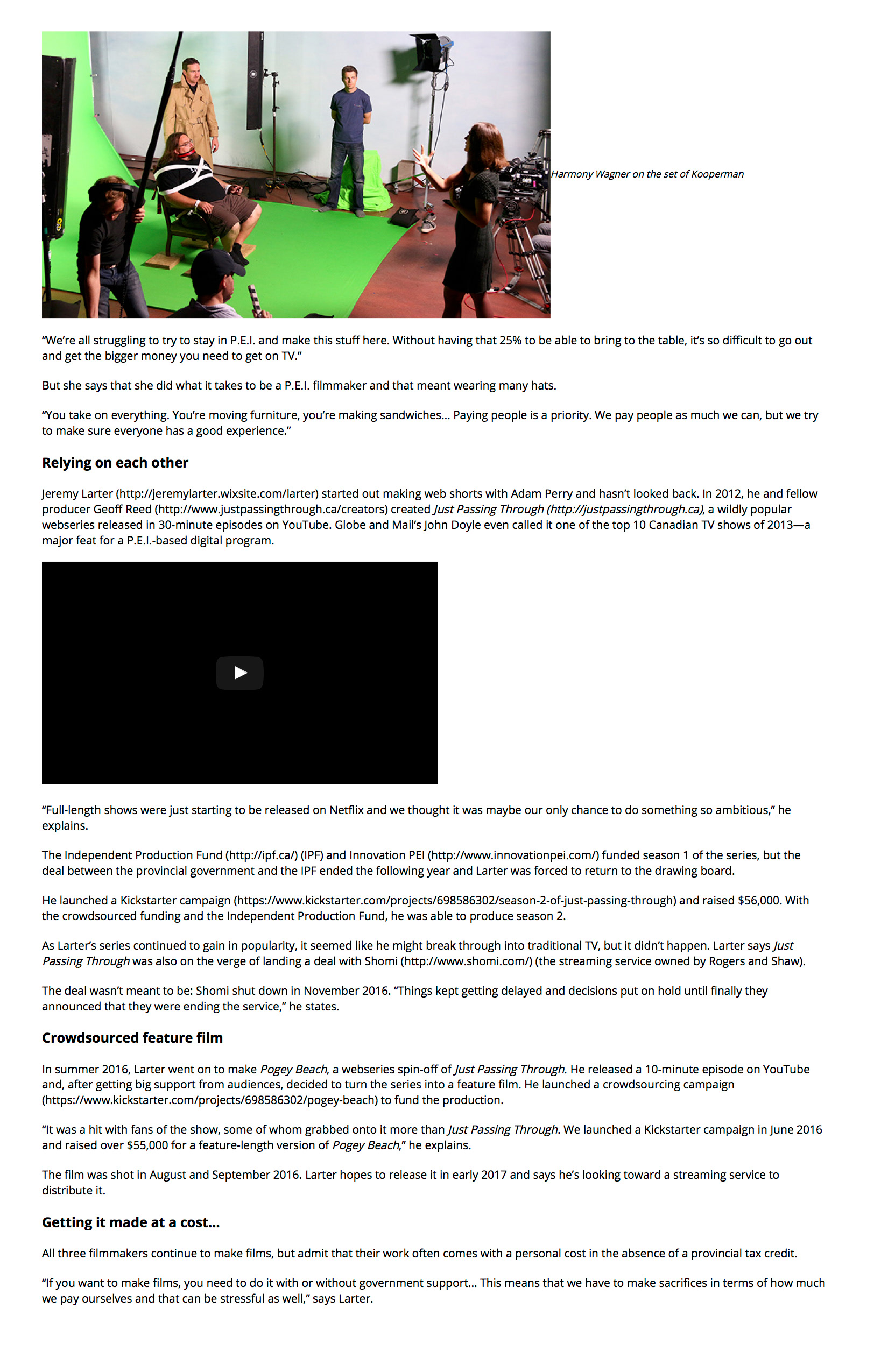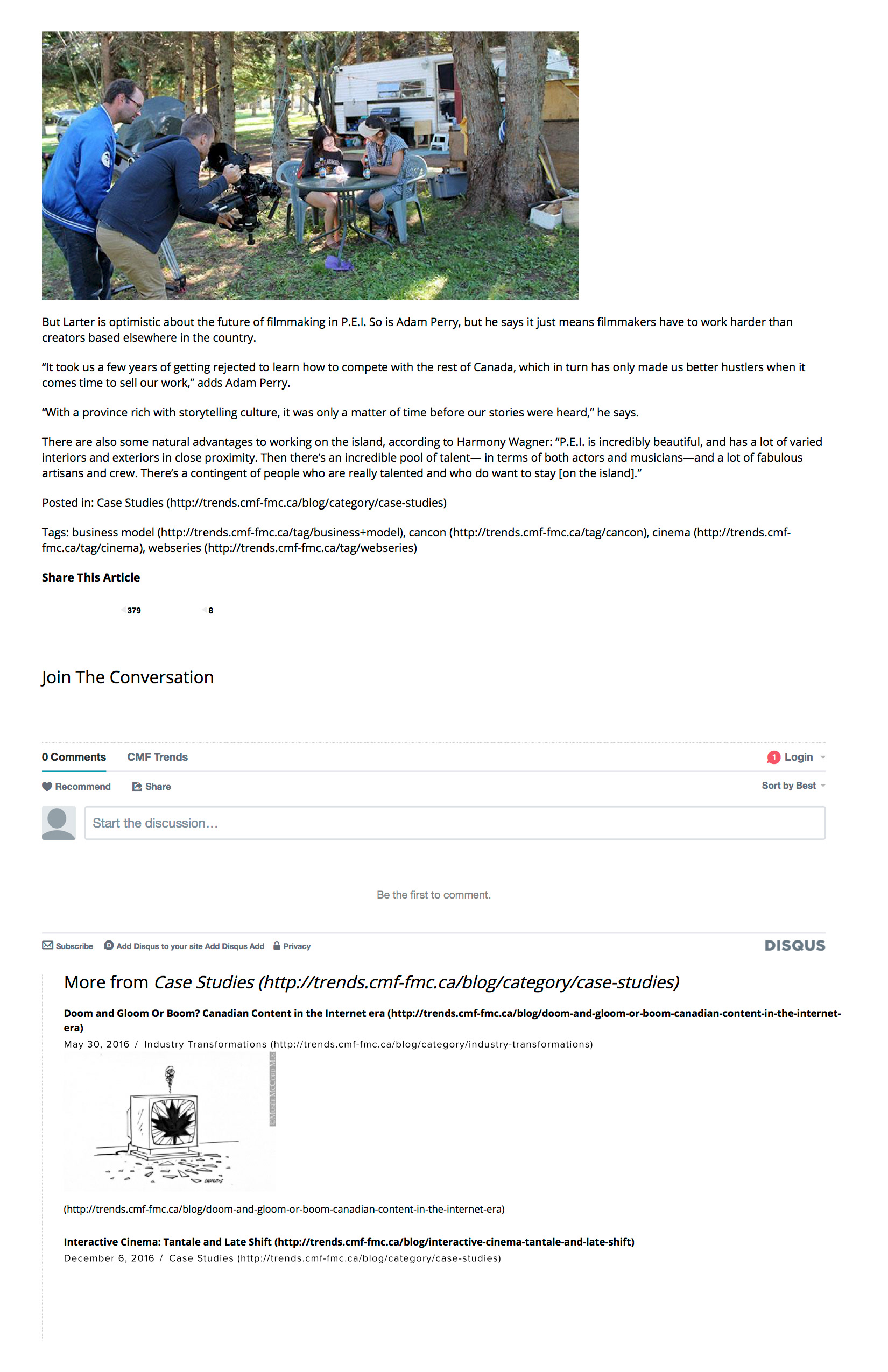 This article continues to be promoted heavily via social media by the Canadian Media Fund, and by myself and many other filmmakers, maximizing exposure and engagement.